Holiday Customer Appreciation Day is Wed, Dec 20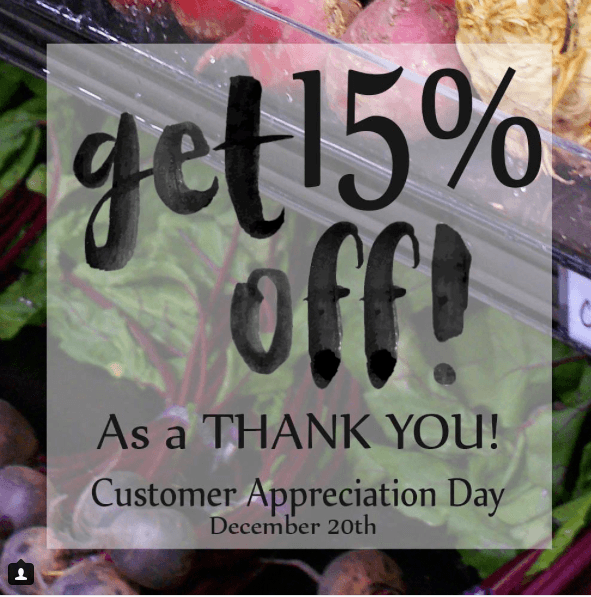 December 20th is the day for our monthly Customer (extra) Appreciation Day! Usually we have it on the last Wednesday of the month, but in December we have it before Christmas so everyone can get their healthy gifts and dinner ingredients at a discount in time for your holiday events.
Save 15% off the entire market! Organic fruit & veg, herbs & spices from @gatheringplacetrading , superfoods from @harmonic_arts and @giddyyoyo , nuts & seeds, E3 products from @e3live , books and DVDs, packaged treats from local artisan companies like @vegan_pudding_co, @zimtchocolates , @glowchocolate.love ​, teas from @trudyannschai and @namastheteaco ​, ice cream from @Umalumagelato, kombucha from @Hoochybooch and @Raincoastkombuchaand more! Open from 9-9! Bring your bags!